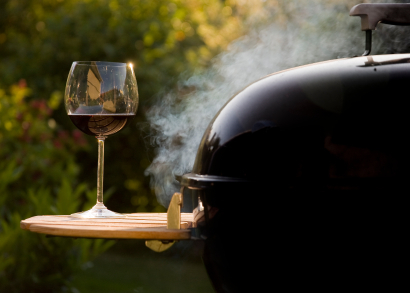 My favorite thing about wine is that it is never the same.  You can have a particular wine that you love and have had many times, then pair it with a different food and it tastes totally different.  Wine enhances food and food enhances wine.  Now, I am not a wine conniseur.  I am certainly not a wine snob.  I just like wine.  It doesn't matter how much it costs or where it comes from.  If I like it, then it's good.  I love trying new wines with foods that I make.  There is nothing better than a good meal and a bottle of wine.
I want to share with you some of my favorite wines.  We can explore together the wines that pair well with the grilling wino recipes.  I would love for you to share your favorites with me.
I will always give suggestions for wines with my recipes and what we have found to enjoy with the meals.  That doesn't necessarily mean you will like them.  After all, wine is a matter of taste.  I am always looking for good wines at every price point.  I truly believe that wine does not have to be expensive to be great.
Let's explore the world of wine and food together.
White Wines
Red Wines