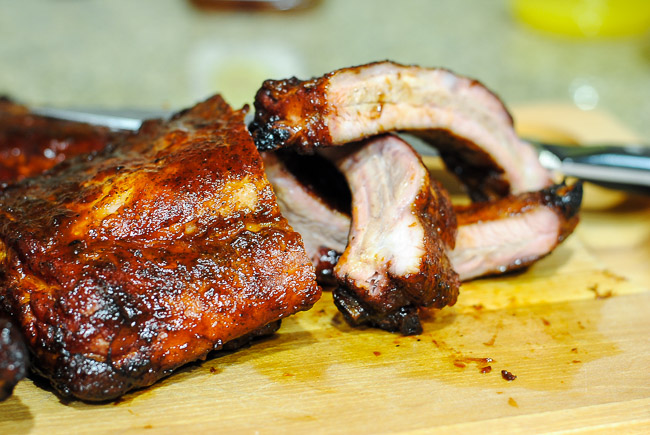 You know how sometimes you get a craving for something, but you want it to be simpler and not so much work?  Well, that is how this simple BBQ BabyBack Ribs recipe came about.  Generally when I do ribs I put together my own rub and make my own BBQ sauce.  For these ribs I was looking to save myself some time and work, but really needed to grill up some ribs.  There are so many great rubs and sauces out on the market today, so why not make it easy on yourself sometimes?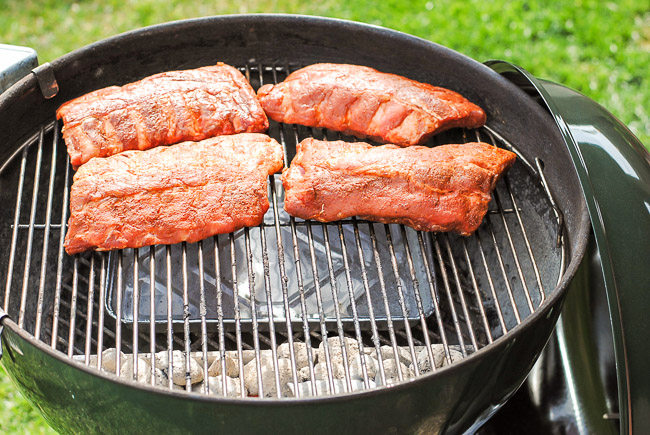 For the rub on these ribs I used Sucklebusters Grand Champion Award Winning Competition BBQ Rub. Wow, that is a mouthful.  It is a nice mild, savory BBQ rub that I found in a booth at the Sutter Creek Chili Cook-Off and Car Show.  The chili cook-off is held every year in Sutter Creek, California, which is very close to me.  Sutter Creek is a quaint little gold mining town tucked away in the foothills of the Sierra Nevadas in Amador county.  If you like good chili, homemade salsas, old cars, cold beer, live music, and you find yourself in our area, it's a great time!  The sauce for these ribs, Sweet Baby Rays Original, is a very nice bottled sauce that can be found in practically any grocery store in the country.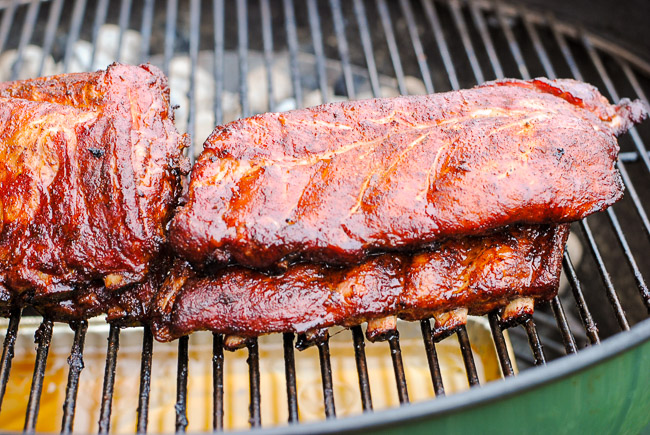 One of the first steps in making great ribs is removing the membrane from the bone side of the ribs.  Removing the membrane not only makes the turn out more tender, but allows you to really push the rub into the ribs to get the most flavor into the meat.  It's not hard to remove and the extra few minutes it takes is well worth the effort.  Don't be afraid to be generous with the rub and really work it into the rib meat.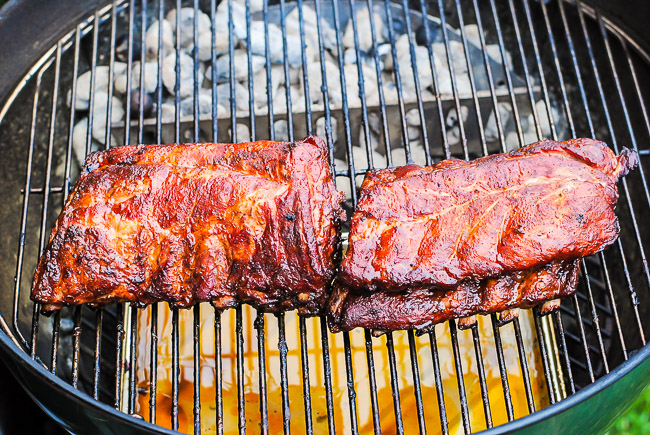 To add a little extra smoke flavor to the ribs, while grilling them, I added some wine soaked oak balls to the charcoal.  These are French Oak balls that have been soaked in red wine for up to 18 months.  These are from a local winery, Scott Harvey Winery, and are affectionately called "Scotts Balls". If you are interested in giving them a try you can order them here.   The balls add both a smoky oak flavor and a spicy wine flavor.  You can actually smell the wine as soon as the balls hit the hot coals.  It's not necessary to use the balls, your ribs will still turn out amazing, but it adds another level of flavor I think.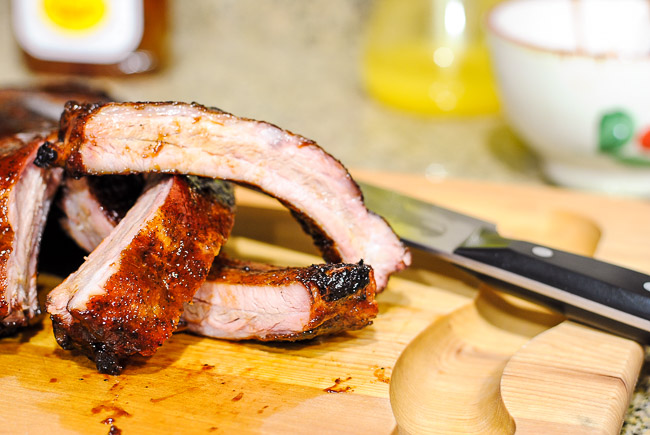 Getting great BBQ ribs off your grill is not super difficult.  Hopefully, you will see from this recipe just how simple it really is.  Start with good quality ribs, a good rub, a good sauce, a little love, and your ribs will turn out great!  Do not get impatient during the cooking process. Good ribs are cooked low and slow over indirect heat.  Leave me a comment and let me know how your ribs turn out.
Cheers to your grilling success!
Suggested Wine Pairing:
Red: Syrah
White: Pinot Gris
| | | |
| --- | --- | --- |
| Simple BBQ BabyBack Ribs | | Print |
Prep time:
Cook time:
Total time:
Ingredients
2 Racks - BabyBack Ribs - Pork
Peanut or Canola oil - to coat ribs
Suckle Busters Competition Mild BBQ Rub
Sweet Baby Ray's Barbecue Sauce, Original
Instructions
Remove the membrane from the back side of the ribs and rub both sides down with the oil
Apply the rub generously to the meat side of the ribs and press the rub into the meat. Apply a lesser amount of rub the the bone side and wrap the ribs in plastic wrap. Refrigerate overnight.
Remove plastic wrap and let ribs come to room temp, about 30 mins. Meanwhile prepare your charcoal or gas grill for low-medium (225-300°F ) indirect heat. Place a disposable foil pan filled with water on the opposite side of the coals ( this keeps the ribs moist during the cooking process). This is also a good time to toss on the oak balls or wood chips and let them start to smoke.
Place ribs on grill opposite of the coal side, meat side up and cook for 3½ to 4½ hours or until the ribs are 180-190° F. Slather the ribs with the BBQ sauce the last 30 mins of the cooking time.
Pull ribs off grill once done and allow to rest 5 mins before cutting and serving.
Notes
I like to spray the ribs with Pineapple or Apple juice every 30 mins while cooking to keep them moist and add another level of flavor.

I like to stack the ribs after the first hour of cooking and rotate the ribs in the stacks every 30 mins. The ribs kind of self baste by stacking them.
Get our Free Winoze Wine & Cheese Pairing Guide