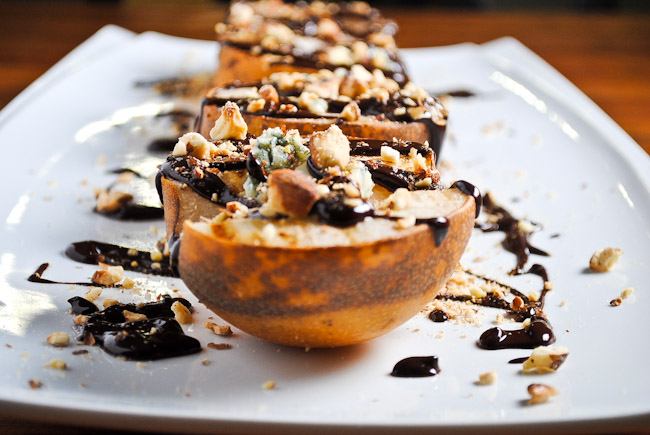 Mrs. GW has been asking me for some time now to put some grilled desserts on the blog.  So, because I'm not a stupid man, I am giving her what she has asked for.  You know what they say, happy wife equals happy life!  We often throw a stone fruit or pineapple on the grill as a dessert, but it is kind of an afterthought for me usually.  I had not put any thought into writing dessert posts for some reason.  I am not sure why because grilled desserts are awesome.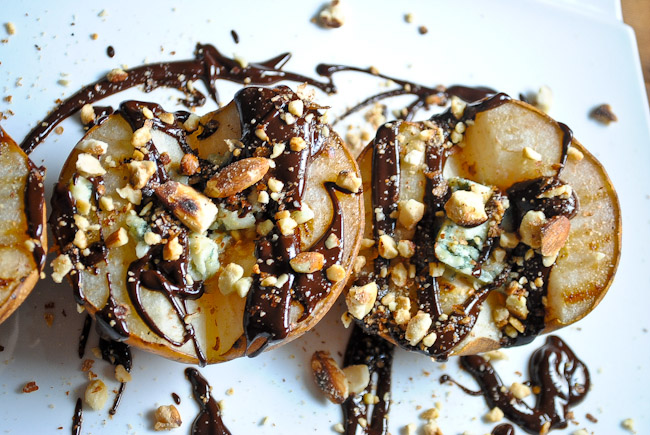 This grilled pear recipe came about because, as usual, I was looking for something I had not tried yet.   The Asian pears caught my eye in the produce section of the store and I recalled having a big hunk of blue cheese at home.  Pears and blue cheese are amazing together!  Then this crazy idea popped in my head to add chocolate (uh, because it makes everything better!) and roasted almonds on top.  Blue cheese and chocolate separately are two of my most flavors on the planet.  They should each really be their own food group… well ok… just chocolate.  Initially the thought of the two being paired together, pun intended, seemed a little odd. Glad I ignored that thought.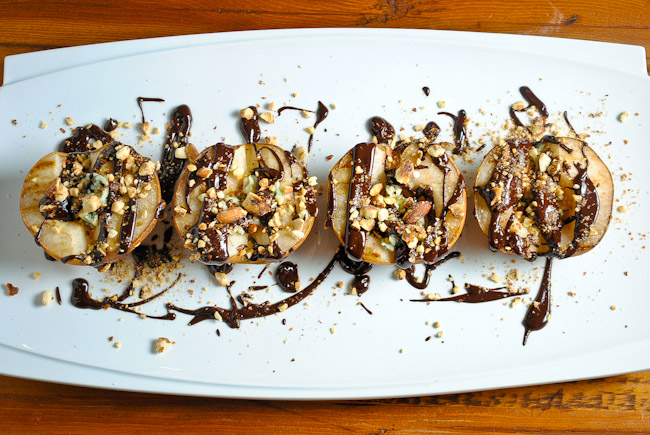 To be completely honest, I was worried the recipe was going to be way too much and maybe too over the top.  I was really unsure of the whole chocolate and blue cheese together thing.  As it turns out, it was not too much, unless you are counting calories, but it was over the top!  Over the top in the most fabulous way!  Seriously, the calories are not bad if you stick to one serving.  However, that is the hard part as it is hard to eat just one!
Suggested wine pairing: A nice Tawny Port
Until next time, Happy Grilling!
Get our Free Winoze Wine & Cheese Pairing Guide
| | | |
| --- | --- | --- |
| Grilled Pears with Blue Cheese and Chocolate Sauce | | Print |
Prep time:
Cook time:
Total time:
Ingredients
2 Asian pears
2 tablespoons blue cheese
½ cup extra dark chocolate chips
2 tablespoons balsamic vinegar
2 tablespoons red wine
2 tablespoons coconut oil
¼ cup roasted almonds, chopped
Instructions
Wash and cut pears in half. Remove the center and seeds.
Place pears directly on the grill over direct medium high heat. Grill for 5 minutes on each side. (This can also be done inside on a grill pan).
While pears are grilling, in a small sauce pan combine chocolate chips, balsamic vinegar, red wine, and coconut oil. Simmer over low heat stirring frequently until the chocolate chips are completely melted.
Top the warm grilled pears with the blue cheese, almonds, and chocolate sauce.
Enjoy!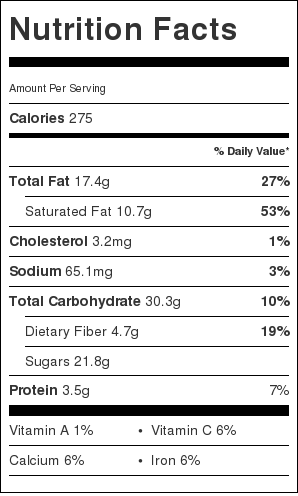 Get our Free Winoze Wine & Cheese Pairing Guide